3. Silvered Charcoal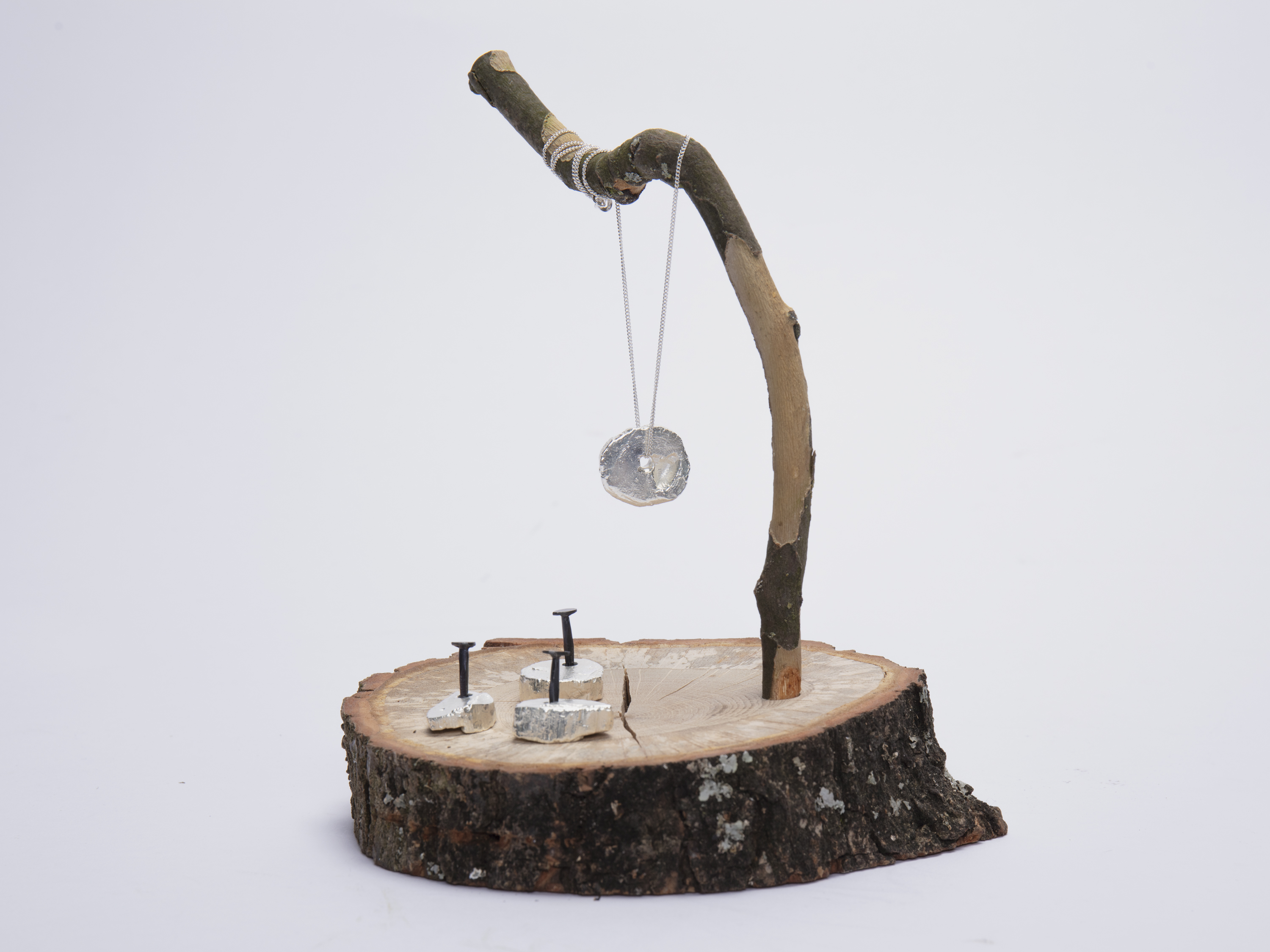 Binchotan charcoal from Japan, silver plated, stand: London Plane and Oak

The Silvered Charcoal represents the ability to carry and learn from the past while making it precious.
Charcoal is a form of wood traditionally used as energy. According to how the charcoal is formed it can be used to clean water, provide heat, clean the human body.
Coal, the mineral, is formed over many years and can be considered as a result of fossil fuel cycles. Its heritage is wide and plenty.
As spring represents new growth, so does the silver plating act of capturing carbon, reminding an everyday desire of action.